The Game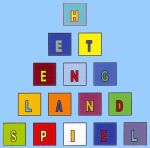 The start of "The Englandspiel" also called "Operation Nordpol".
All events have a start, this start can be planned like a birthday party or can commence by chance like a car accident.
The question about "the England spiel" is whether it was planned or not. To me it is clear now that it was not planned. This idea was strengthened after a meeting I had in 2001 with historian M.R.D. Foot, writer of amongst others "SOE in the Low Countries" FO-03. He concluded "it just happened and we had to explore it".
So what happened was that the English secret service MI6 and on a later date the SOE, sent agents to occupied territory also to Holland with the mission to support and organise the local resistance and sabotage the enemy.
The Germans however had organised themselves well and in the early stages of the war founded a counter-espionage service. In fact they had two of them, one residing under the army (Abwehr) and one residing under the SD (SicherheitsDienst). This counter-espionage service managed to intercept the radio transmissions between the agents and their peers, track them down and arrest them.
It took a while before the English were aware of these arrests but when they found out, they commenced "the Game". To go into details at this stage would be taking up most of this site so anybody wanting to know more about this start I recommend to read a book of author Jelte Rep, RE-01, a book written in 1977 as a result of a television documentary, shining a new light on "the Englandspiel".
Here a short summary of events as they unfolded.
It is widely accepted that with the arrest of agent Huub Lauwers "the Englandspiel" commenced. On final thought one wanders if the commencement might not have been earlier in any case when the Germans find out about communications between him and England. He was by no means the only or first agent that had been dropped in Holland by boat or by air.
Preceding events
28 augustus 1940. The first known agent Lodo van Hamel is transported to Holland by boat by v 't Sant/ MI6. This agent was arrested on 14th October 1940 along with 2 men and a woman by the Germans led by Schreieder helped by the Dutch military police. His transmitter was confiscated and the rest of his network dismantled. He was executed on 17th July 1941.
19th November 1940: Agent Kees van Brink was air dropped at Kippenburg in the municipality of Gaasterland.
13th June 1941: Agents J. Zomer and W. Schrage deployed.
5th July 1941: Agent A. Alblas was dropped in Holland.
15th August 1941: On the German side Herman Giskes enters service with the "Abwehrstelle Niederlanden" , a German defence unit. He is subsequently transferred from Paris to The Hague by Canaris (Menu Abwehr <-> SD) to form a team with lieutenant Heinrich, leader of the "Funkbeobachtungsstelle" a unit assigned to track down secret transmitters. Heinrich tells Giskes about two transmitters, UBX and TBO. UBX being the transmitter being operated by J. (Hans) Zomer. (Zomer being the agent deployed on
13th June 1941 together with W. Schrage)
Zomer had been given shelter, from where he could transmit to report ,by Johan van Hattum, active with founding and organising a intelligence service (ID).
Also W. Schrage is involved with expanding the espionage network.
31th August 1941: On the Dutch Queen's birthday (a date carefully waited for by the German SD and Abwehr) shelter address of Hans Zomer in Bilthoven was raided while he was transmitting and Zomer was captured. He was executed on March 11th together with 22 others.
6th September 1941: Agents Ab Homburg and Cor Sporre were air dropped. After some time Ab Homburg wants to return to England. He meets up with Jan de Haas and Jo Buizer. Homburg was arrested on
6th of October 1941 and transferred to a prison called: Oranje Hotel (Scheveningen). 4 Days later he was sentenced to death and imprisoned. He didn't await his execution and managed to escape.
13th November 1941: Agents Sporre and Schrage leave for England. They never arrive.
23th October 1941: Agent Huub Lauwers (came from Manilla to England) assigned to Dutch service and called to London for a special mission.
On 6th November 1941 He leaves for Holland together with agent Thijs Taconis.
9th December 1941: Wim van der Reijden recruited by SOE to become an agent. He is a radio operator. They need him to replace another agent Jo ter Laak who while being dropped damaged his radio transmitter. The English and the Dutch differ from opinion as to the reliability of van der Reijden. However he was dropped ashore by a MTB (Motor Torpedo Vessel)
January 1942: The Germans by ear of Herman Giskes hear of 3 people going to be picked up at the Dutch coast by an MTB. Giskes got this information from Kupp who in turn was told by a guy called Ridderhof.
Arrests were made and Giskes gathered some insight as to what was going on on the Dutch Shore. Agent ter Laak was apprehended so was van der Reyden. Van der Reyden tells the Germans about transmission codes, security checks and test questions. Also he tells them about English and Dutch organisations and mentions many names of people involved.
15th February 1942 agents Homburg, de Haas and Buiser leave from Holland for England.
18th February 1942 Agent Lauwers receives message of their save arrival in England through Radio Orange.
23th February 1942 Ernst de Jonge is dropped with his radio operator Evert Radema by a MTB on the coast. Radema goes instead of Joseph Bukkens, who don't go because: "there must be first some clearance about the situation". They are send by another organisation, CID / MI6.
28th February 1942 Ridderhof , a V-mann, comes with the story that there will be taking place a dropping. Two containers dropped near Hooghalen. Taconis and Bierman take care for the containers. Ridderhof arrange transport and storage. He also has contacts with Captain van de Berg.
28th February 1942 The same night George Dessing is dropped near Ermelo.
"The beginning"
6th March 1942 Huub Lauwers is arrested in the Fahrenheitstraat (the Hague) near the house of Walter (Wout?) Teller from where he was transmitting. Teller finally died in a concentration camp.
Until middle of May 1942, the agents are kept in prison in the Oranje Hotel . After that time they are transported to the Polizei Gefängnis in Haaren. For the right date see the information at the agent concerned.
9th March 1942 Thijs Taconis arrested in Arnhen by Poos and Slagter, two policeman out the Hague, working for the SD.
16th March 1942 Armandus Maassen is put on the beach by a MTB with the intention to assist Emmer and de Jonge
In the middle of March 1942 London announces (by radio) that there will arrive a new agent and after some time later that he not will come. Lauwers makes the conclusion that they had understood that he was captured. Some days later he get the message that there will be send another agent. If then on
27th March 1942 Nol Baatsen still was dropped and also arrested, Lauwers don't understand what is happening. It has to be in this period that London decided to start the "play". Two days later on
29th March 1942 still 4 agents are dropped near Hellendoorn. Leo Andringa as agent and Jan Molenaar as radio operator. The last one has a fatal accident. And two others near Rijssen, Gosse Ras and Han Jordaan.
29th March 1942 In this night also Willem Niermeijer is dropped. He is not announced and is free until 6th Oktober 1942 and with that the last one of the free man who was captured.
5th April 1942 Klooss and Sebes are dropped.
9th April 1942 Jan de Haas is dropped. On 28th of April 1942 he was arrested in the Hague.
"The continuation"
Little by little on both sides everything is organised and all sequential agents are "played" directly in the Germans hands. Place and time of dropping are known and there are no more "blind" droppings.
29th May 1942 van Steen and Parlevliet are dropped. The were expected en transported to the Polizei Gefängnis in Haaren. This apply also for the next forty dropped agents. On
22 June 1942 van Rietschoten and Buizer
27 June 1942 Jambroes and Bukkens
14 July 1942 Brinkman
24 July 1942 van Hemert
25 September 1942 Beukema Thoe Water, Mooy, Jongelie and Drooglever Fortuin
1 October 1942 van der Giessen
22 October 1942 Koolstra, Kamphorst and Pals
25 October 1942 Steeksma, Macare, Pouwels and Hofstede
28 October 1942 Dane and Bakker
29 October 1942 Russeler and de Kruyff
29 October 1942 Ubbink and Overes
14 February 1943 Terwindt
17 February 1943 van Hulsteijn, van de Bor and Braggaar
19 February 1943 Kist, P. van der Wilden, van Oss and W. van der Wilden
10 March 1943 Dourlein, Boogaard, and W. van der Wilden
22 April 1943 Wegner, van Uytvanck and Rouwerd
22th May 1943 de Brey, Mink and Punt are the last agents captured by a reception committee.
From June 1943 all agents are "blind" dropped. Most of them stay free. Those agents will not be discussed because they didn't belong to the Englandspiel.
"The end"
1st April 1944 Schreieder finished the play by sending the next message:
Messrs, Blunt, Bingham and Successors, Ltd. London. In the last time you are trying to make business in the Netherlands without our assistance. We think this rather unfair in view of our long and successful co-operation as your sole agents. But never mind, when you come to pay a visit to the Continent you may be assured that you will be received with the same care and result as all those you sent before. So long!